Tag: oscars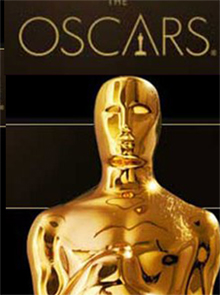 Was "the Slap" really only a year ago? Yes.
Am I glad Jimmy Kimmel is back as host? Yes. (He sounds like he has a cold).
Have I seen the movies up for awards? No, but I never do ahead of time.
Are the Oscars over-indulgent? Yes. Have they diversified? Yes, but they're not there yet.
Is there a reason to watch? Yes. Fashion, hair, jewels and the true joy on the face of that actor or ensemble that didn't expect to win but did.
Glenn Close had to cancel her appearance because she came down with COVID. Lady Gaga will be appearing after all.
Here's a place to talk about the Oscars.
(10 comments) Permalink :: Comments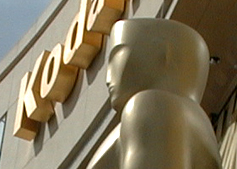 The Oscars are about to begin. Here's a thread to discuss. Neil Patrick Harris is hosting. The red carpet hosts were unwatchable, where do they find these people? Even Robin Roberts is way too over-animated and seems phony.I hope the show is better.
Best Picture:

American Sniper
Birdman
Boyhood
The Grand Budapest Hotel
The Imitation Game
Selma
The Theory of Everything
Whiplash
[More...]
(201 comments, 98 words in story) There's More :: Permalink :: Comments
The night begins. Big Tent Democrat's predictions are here. Is Nate Silver as good at predicting Hollywood as he is elections? Here are his predictions.
Enjoy the show, everyone. [More....]
(121 comments, 559 words in story) There's More :: Permalink :: Comments
The red carpet is in full swing. I had to turn off E! because I don't like Kelly O. and their manicure magnifier was so ridiculously pointless. Who wants to listen to actresses talk about their nails?
I'm now watching TVGN with the Bachelor's Chris Harrison. He gets better every year, and it's actually pleasant to watch with some meaningful questions about the reason for the event: the movies.
I've never even heard of Seth McFarlane who is hosting tonight. A quick search of Google doesn't leave me expecting much. It's been years since a host did anything spontaneous, so it probably doesn't matter much who is hosting.
Who did you think looked great? Awful? What network are you watching? Updates to follow.
(8 comments, 255 words in story) There's More :: Permalink :: Comments
A first in Oscar history: Kathryn Bigelow wins Best Director for The Hurt Locker, which also won big picture.
Sandra Bullock takes Best Actress on a night when Precious seemed to rule. Mo'Nique wins for best supporting actress.
Jeff Bridges for best actor in Crazy Heart -- I really liked Michelle Pfeiffer's introduction of Jeff Bridges.
Christoph Waltz was one of my favorite performances of the year, I'm so glad he won for best supporting actor for Inglorious Basterds.
Steve Martin and Alec Baldwin as co-hosts are getting good reviews. I didn't think they were funny or memorable. [More...]
(90 comments, 337 words in story) There's More :: Permalink :: Comments
The Red Carpet at tonight's Oscars 2010 has an hour left.
Who do you think looks great and who miscalculated? Too much beige for my taste, but I'm just tuning in.
Sarah Jessica Parker's dress is pretty but it fits her like a sack. Sandra Bullock looks great, many think she'll win Best Actress tonight. Here are the nominees.
Update
: Please hold the spoilers as to who wins until all time zones have aired. They start at 6:30 MT (8:00 ET) (Not sure about the west coast, feel free to let us know in comments.)
(220 comments) Permalink :: Comments
The Oscars are beginning. Here's a thread for your reactions and comments. I won't be live-blogging, just updating periodically.
Update 6:40pm: Best opening in years...since Billy Crystal. Hugh Jackman is incredible. The audience agreed, a standing ovation. I'm totally impressed.
Update 6:50pm: These Oscars are not your father's Oldmosbile. The presentation of best supporting actress was so moving and personal, it was just beautiful to watch. Hollywood needs a recession more often, it's truly brought out their creative inspiration. And congrats to Penelope Cruz. As I said in the red carpet thread, I loved Vicki Christina Barelona, she was terrific (as was Javier Bardem and the other two women.) Further updates as warranted below.
(162 comments, 406 words in story) There's More :: Permalink :: Comments
The Red Carpet is open at the Oscars. I think Miley Cyrus was the first to arrive. The male announcer at E! loved her dress, I didn't, it was too costume-y. His female counterpart called it "bold" but didn't sound crazy about it.The ABC folks didn't like it either.
The LA Times is live-blogging. At past awards shows, they've gotten the best pix up the fastest, we'll see if that continues.
I don't think the actual show will be that exciting -- too many of the nominees, like Slumdog Millionaire, seem certain. And Hugh Jackman as host? [Update: He was great.] For me, the Red Carpet is the main event. I'll be updating with thoughts and photos, hope you will join in. [Updates Below]
(18 comments, 562 words in story) There's More :: Permalink :: Comments
I do it every year. Live blog will be below the fold, hope you join in. If you want others to see your comments, put them in this thread rather than the live blog.
More...
(192 comments, 46 words in story) There's More :: Permalink :: Comments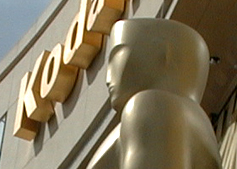 Crime and drugs may not be a big topic in this year's elections, but it is at the Oscars. "No Country for Old Men" and "Michael Clayton" scored seven nominations apiece, including best picture.
In the best supporting actress category,
Completing the list of best supporting actress nominees are 83-year-old Ruby Dee as the mother of a Harlem kingpin in "American Gangster" and Amy Ryan as the drug-dealing mother of a kidnapped daughter in "Gone Baby Gone."
Here's the complete list. Some films that I thought would get some nominations but didn't: Before the Devil Knows You're Dead and Hotel Chevalier, the prequel to The Darjeeling Limited. [More...]
(1 comment, 236 words in story) There's More :: Permalink :: Comments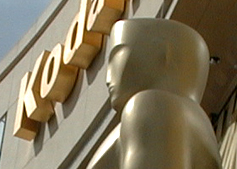 If you're watching the Oscars, let us know what you think.
From the red carpet: Al Gore was funny -- saying his favorite singer was William Hung.
Nicole Kidman's dress is elegant but a miss (unusual for her) with one of those huge bows off one shoulder. Meryl Streep looks matronly once again.
I'm not a huge Celine Dion fan, but she looks great from the front. (From the side, it's not quite so great.) So does Gwynyth Paltrow, Rachel Weisz (changed my mind on them), Jada Pinkett, and Cate Blanchett.
Cameron Diaz, Reese Witherspoon and Beyonce are stunning. I wasn't crazy about Penelope Cruz' dress or hairstyle -- way too severe and her ears stick out. The bottom half of her dress is all feathers.
Rinko Kikuchi from Babel looked so much more grown up and really pretty.
Best dressed guy so far: Leonardo di Caprio. Jack Nicholson has a shaved head. (Update: It's for a part he's now filming.)
I'll be live blogging on and off, please join in.
Updates below the fold:
(4 comments, 722 words in story) There's More :: Permalink :: Comments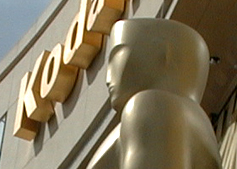 Steve Gilliard of The News Blog is in the hospital. Go on over and send him some good wishes. Thanks to one of his guest posters, here are the Oscar nominees:
ACTOR IN A LEADING ROLE
Leonardo DiCaprio – BLOOD DIAMOND
Ryan Gosling – HALF NELSON
Peter O'Toole – VENUS
Will Smith – THE PURSUIT OF HAPPYNESS
Forest Whitaker – THE LAST KING OF SCOTLAND

ACTOR IN A SUPPORTING ROLE
Alan Arkin – LITTLE MISS SUNSHINE
Jackie Earle Haley – LITTLE CHILDREN
Djimon Hounsou – BLOOD DIAMOND
Eddie Murphy – DREAMGIRLS
Mark Wahlberg – THE DEPARTED

ACTRESS IN A LEADING ROLE
Penélope Cruz – VOLVER
Judi Dench – NOTES ON A SCANDAL
Helen Mirren – THE QUEEN
Meryl Streep – THE DEVIL WEARS PRADA
Kate Winslet – LITTLE CHILDREN
(3 comments, 1153 words in story) There's More :: Permalink :: Comments