Tag: Valerie Plame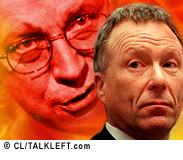 CREW announced today that the FBI released notes (pdf)of former Vice-President Dick Cheney's FBI interview on the leak of Valerie Plame's identity, purusant to its FOIA lawsuit. In the interview, Cheney is critical of the CIA.
Cheney could not recall 22 things, including, whether he had ever told Scooter Libby about Valerie Plame. Via Mother Jones, A list is below: [More....]
(10 comments, 721 words in story) There's More :: Permalink :: Comments
CREW advises that tomorrow morning, Judge Emmett Sullivan will hear arguments in its FOIA lawsuit on whether Dick Cheney's FBI interview in the Valerie Plame leaks investigation should be released to the public.
On April 8, 2009, CREW requested that the Obama administration release the interview in light of President Obama's oft-stated claims of a commitment to transparency and accountability and Attorney General Holder's promise of a presumption of openness. The current administration has refused to release the interview, siding with the Bush administration in keeping secret a document that would shed light on the former vice president's role in destroying Valerie Plame Wilson's covert CIA career and jeopardizing the lives of others with whom she came in contact.
[More....]
(22 comments, 310 words in story) There's More :: Permalink :: Comments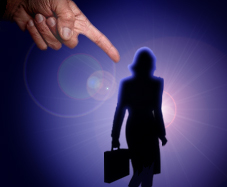 Valerie Plame and Joseph Wilson have just released this statement responding to Karl Rove's latest comments about PlameGate (no link, received by e-mail):
"In a December 7th interview discussing his upcoming tell-all book with Cox News, Karl Rove asserted that it was Richard Armitage, not he, who was responsible for the betrayal of CIA covert officer Valerie Plame Wilson. As usual, he shades the truth.
[More...]
(24 comments, 287 words in story) There's More :: Permalink :: Comments
The House Oversight and Government Reform Committee released its report (pdf) on PlameGate today. The last two paragraphs tell the story:
The investigation sought to answer basic questions about this incident, including (1) how the Valerie Plame Wilson leak occurred, including whether there was a concerted effort to knowingly disclose classified information; (2) whether senior White House officials complied with requirements governing the handling of classified information; (3) whether the White House took appropriate steps to address an improper leak and sanction any individuals involved; and (4) what legislative or other actions are needed to ensure appropriate identification and handling of classified information by White House officials so that such leaks do not occur in the future.

The Committee has been unable to completely investigate these matters, in part, because of the President's assertion of executive privilege over the report of the FBI interview of Vice President Cheney. This invocation of executive privilege was legally unprecedented and an inappropriate use of executive privilege. It prevented the Committee from learning the extent of the Vice President's role in the disclosure of Ms. Wilson's identity.
More...
(9 comments, 408 words in story) There's More :: Permalink :: Comments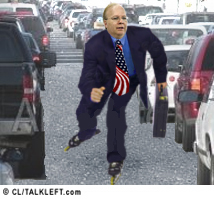 The D.C. Circuit Court of Appeals today upheld the dismissal of Valerie Plame Wilson and Joseph Wilson's lawsuit against Dick Cheney, Scooter Libby and Karl Rove.
Plame and Wilson accused the four men of violating their constitutional rights by leaking Plame's identity to the media in retaliation for a New York Times opinion piece by Wilson that questioned the Bush administration's basis for going to war in Iraq.

The decision ``allows outrageous government conduct to go unpunished,'' said Melanie Sloan of Citizens for Responsibility & Ethics in Washington, a watchdog group that represented Plame and Wilson. She said the group is considering asking the full D.C. Circuit to review the case and an appeal to the U.S. Supreme Court.
Today's opinion is here.The trial court's opinion dismissing the suit is here. More background here.
(22 comments) Permalink :: Comments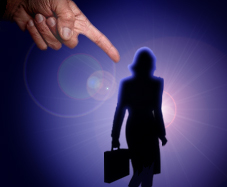 It's official. President Bush invoked a claim of executive privilege to prevent Congress from obtaining Justice Department interviews with Dick Cheney and others over the leak of the identity of Valerie Plame Wilson. A subpoena for the information was issued in June.
The Wilsons respond (no link, received by e-mail):
"Today the president took the unprecedented step of asserting executive privilege to thwart congressional efforts to review Vice President Cheney's interview with Special Prosecutor Patrick Fitzgerald concerning the betrayal of Valerie Wilson's covert CIA identity. We agree with Congressman Waxman that the position taken by the president is ludicrous.

The American people have a right to know what role the vice president played in the leak of Ms. Wilson's covert identity for political purposes. The fact that the Attorney General is recommending the assertion of executive privilege reveals that this Department of Justice is as beholden to the White House as that run by former Attorney General Alberto Gonzales.
More...
(58 comments, 312 words in story) There's More :: Permalink :: Comments
Former Press Secretary Scott McClellan testified today before the House Judiciary Committee about the Valerie Plame leaks investigation.
He said former White House Chief of Staff Andy Card told him that the president and vice president wanted him to publicly say that Libby was not involved in the leak.

''I was reluctant to do it,'' McClellan told the Democratic-led panel. ''I got on the phone with Scooter Libby and asked him point-blank, 'Were you involved in this in any way?' And he assured me in unequivocal terms that he was not.''
As to Cheney:
McClellan said he does not believe Bush knew about or caused the leak. When asked about Cheney, he replied: ''I do not know. There's a lot of suspicion there.''
(14 comments) Permalink :: Comments
Bump and Update: Via DOJ spokesperson Randall Samborn:
The Libby jury delivered two notes containing questions when they were excused today. Both notes will be available on the public docket later today. Court will convene at 9 a.m. on Monday March 5 to address the notes.
Update: No verdict today.
*********
Libby Trial: Verdict Unlikely Today
A verdict is unlikely today in the Scooter Libby trial. The jurors' note (pdf) yesterday said they wanted to be excused at 2:00 pm to attend to "personal, professional and medical obligations," and the Judge granted it.
The judge thinks they will deliberate into next week. And yes, it appears they care about being dressed appropriately when the verdict is returned:
(5 comments, 504 words in story) There's More :: Permalink :: Comments
The intrepid reporter Murray Waas has a new article in the National Journal exposing what transpired at the grand jury investigating the leak of the identity of former CIA operative Valerie Plame.
In attempting to determine Libby's motives for allegedly lying to the FBI and a federal grand jury about his leaking of Plame's CIA identity to journalists, federal investigators theorized from the very earliest stages of the case that Libby may have been trying to hide Cheney's own role in encouraging Libby to discredit Wilson, according to attorneys involved in the case.
Key among the details is the July 12, 2003 plane trip that Cheney, Libby and Cheney aide Cathie Martin took to Norfolk. I wrote some extensive posts on it here and here.
Murray theorizes, as have many others, myself included, that Libby may have lied to the grand jury to protect Cheney. Murray writes that a senior official has confirmed to him in an interview:
(14 comments, 426 words in story) There's More :: Permalink :: Comments

A lawyer involved in the Valerie Plame leak case has confirmed that Armitage was the primary source for Bob Novak's column outing Valerie Plame and the source of Washington Post Bob Woodward. [Note: Edited to reflect that the article may be referring to a lawyer involved in the case rather than Armitage's lawyer. Thanks to Patriot Daily for pointing this out to me.]
But the lawyer and other associates of Mr. Armitage have said he has confirmed that he was the initial and primary source for the columnist, Robert D. Novak, whose column of July 14, 2003, identified Valerie Wilson as a Central Intelligence Agency officer.
The Times says this ends the mystery. I disagree. The question remains of whether there was a concerted effort to use Valerie Plame Wilson's undercover or classified employment status with the CIA in an attempt to smear Joe Wilson and his public statements that Iraq was not attempting to acquire uranium from Niger, as Bush erroneously claimed in his 2003 State of the Union Address.
(31 comments, 1414 words in story) There's More :: Permalink :: Comments