Tag: Oscars 2011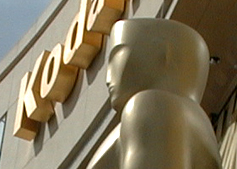 The Oscars are on. Can James Franco and Anne Hathaway pull it off? I don't know if the show is time-delayed, I'm assuming it isn't.
Here's a live thread for your reactions. My red carpet thread is here. Sporadic updates below:
(64 comments, 496 words in story) There's More :: Permalink :: Comments
Lots of hits, not many misses on the red carpet today for the Oscars.
Some of my favorites:
I'm not sure what I think of Nicole Kidman's dress. Helen Mirren always looks nice. Halle Berry looks ethereal. Here's a photo of Natalie's dress. [More...]
(7 comments, 205 words in story) There's More :: Permalink :: Comments