Tag: detainee (page 2)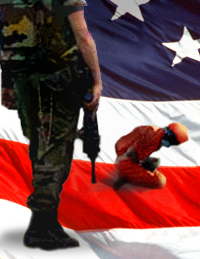 Say hello to The "Habeas Corpus Restoration Act of 2007" and "Restoring the Constitution Act of 2007."
Introduced last week Rep. Jerrold Nadler (D-NY) and Jane Harman (D-CA) respectively, the bills would restore habeas and other rights to the detainees at Guantanamo.
The ACLU welcomes the bills.
The "Habeas Corpus Restoration Act of 2007" mirrors a bill, S. 185, offered in the Senate by Senators Patrick Leahy (D-VT) and Arlen Specter (R-PA), the chairman and ranking member of the Senate Judiciary Committee. This bill would restore habeas corpus for those detained by the American government.

The "Restoring the Constitution Act of 2007" would also reinstate habeas rights and clarify the definition of "enemy combatants." Additionally, it would block the federal government from making up its own rules on torture. The Geneva Conventions have governed American behavior during war for decades. The bill makes clear the federal government must comply with the Conventions, and no one in the federal government - not even the president -- can make up their own rules on torture and abuse.
More...
(1 comment, 279 words in story) There's More :: Permalink :: Comments
The New York Times presents its "must do" list for President Bush. Excellent choices include:
In addition, the Times says, he must close secret prisons, account for the ghost prisoners, ban extraordinary rendition, tighten the definition of enemy combatant, fairly screen prisoners, ban secret and tainted evidence, better define "classified evidence" and respect the right to counsel.
It may be a to-do list for Bush, but I hope the Democrats are reading and listening. These are many of the issues we expected them to lead on when we voted in November.
Time to get busy.
(16 comments) Permalink :: Comments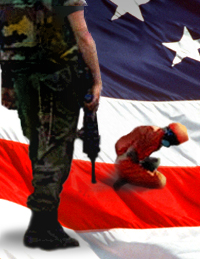 After 5 years in captivity at Guantanamo, Australian David Hicks was charged with a terror crime Thursday, for which he will face trial by military tribunal.
A charge of attempted murder was rejected, and Hicks will be tried for the catch-all crime of providing material support to terrorists.
Under the Military Commissions Act, Hicks must be arraigned within 30 days and a military judge will have 120 days to form the military commission.
As to the specific acts Hicks is believed to have committed:
(2 comments, 482 words in story) There's More :: Permalink :: Comments
Human Rights Watch issued a 50 page report yesterday on missing prisoners from secret CIA prisons or Guantanamo, most of whom are unaccounted for after flights on Ghost Air.
"President Bush told us that the last 14 CIA prisoners were sent to Guantanamo, but there are many other prisoners 'disappeared' by the CIA whose fate is still unknown," said Joanne Mariner, terrorism and counter-terrorism director at Human Rights Watch. "The question is: What happened to these people and where are they now?"

HRW noted that in September 2006, 14 detainees were moved from secret CIA jails to Guantanamo Bay, Cuba. On Sept. 6, U.S. President George W. Bush said that following that move, there were no more captives in secret CIA installations.

However, HRW said it had two lists of former detainees who were still missing and that it had sent their names to the U.S. president.
President Bush must provide a full accounting of those seized, held and transferred. Nothing less is acceptable.
(5 comments, 283 words in story) There's More :: Permalink :: Comments
The National Association of Criminal Defense Lawyers today issued this press release on the D.C. Circuit Court of Appeals decision denying habeas rights to Guantanamo detainees:
The National Association of Criminal Defense Lawyers is extremely disappointed in the decision in which a divided panel on the D.C. Circuit Court of Appeals ruled that none of the prisoners at Guantanamo Naval Base have any right to challenge their indefinite imprisonment in federal court. The court ruled, in effect, that the United States can imprison people virtually forever without judicial review.

These prisoners were captured by the United States, are confined in prisons built by the United States, are guarded by members of the United States Armed Forces, are subjected to interrogation by the United States intelligence services, and may be imprisoned for the rest of their lives, yet they cannot even petition a court for a writ of habeas corpus for determination whether their imprisonment was the result of a mistake.
(5 comments, 431 words in story) There's More :: Permalink :: Comments