Tag: Schapelle Corby (page 3)

An Indonesian Appeals Court has cut Schapelle Corby's 20 year sentence imposed for importing 4 kilos of pot into Bali, a charge she has claimed she is innocent of, from 20 years to 15 years. Her family is devastated.
Corby's sister said her family was devastated by the appeal court's decision. "She didn't do it. She should be free," Mercedes Corby said. "I was expecting the Australian government to do something. We're not happy in this sentence and we will appeal immediately."
Her lawyer also complains:
(11 comments, 147 words in story) There's More :: Permalink :: Comments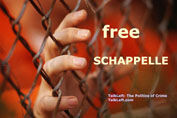 More bad news for jailed Australian Schapelle Corby. At the final day of her appeals hearing, the judges refused to allow witnesses to testify by videoconference, including one who would have testified that the 4.5 kilos of pot found in her boogie board bag were destined for him. He refused to go to Bali to testify because he would then be charged and facing a possible life in prison or death sentence.
More news of the doomed hearing is here. [Hat tip to Heretik]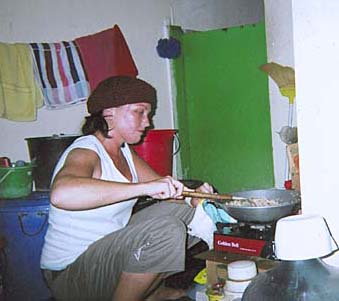 Schapelle cooking rice in her jail cell.
All of TalkLeft's coverage is here.
(3 comments) Permalink :: Comments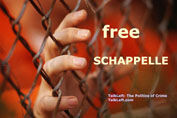 Time is running out for Schapelle Corby. She has until August 3 to produce a witness who can prove she was framed and that the 4 kilos of pot for which she was sentenced to 20 years in an Indonesian prison were planted.
A Sydney drug dealer is ready to testify that the drugs planted in her luggage were meant for him. But, he will only testify if Australian prosecutors give him immunity and promise he won't be extradited to Bali.
(4 comments, 226 words in story) There's More :: Permalink :: Comments
Australian Schapelle Corby turns 28 today - inside a Bali jail.
The New York Times has a rather mean-spirited article about her Sunday- focusing more on Australia's racist policies than on Schapelle, and asserting that Scapelle's case is gathering attention because she is white and good-looking. It castigates Australians for not making Tran Thi Hong Loan, a 33 year old Australian of Vietnamese descent, a cause celebre since she is serving life in prison in Vietnam for attempting to leave the country with 880 grams of heroin in a bottle of hair spray.
Two wrongs don't make a right. The point here is not racism, it is Indonesia's draconian penalties for drug offenses, particularly those for marijuana.
Happy Birthday, Schapelle, we wish you a successful appeal
(4 comments) Permalink :: Comments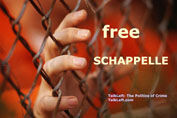 The Indonesian high court has agreed to reopen Schappelle Corby's case and allow her new defense team to present new witnesses.
The defense has a tough job though - the Court is expecting it to produce the person who put the 4.1 kilos of marijuana in her luggage.
[Lawyer Hotman Paris Hutapea]called on Australians to write to the Government to ask them to identify those airport staff who were on duty the day Corby travelled. He also wanted the Australian Federal Police to give evidence about incidents of illegal movement of drugs through Australian airports.
[hat tip to Heretik]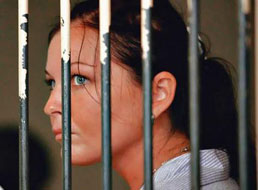 In her first interview from prison since her 20 year sentence by a Bali court for smuggling 4 kilos of pot, a charge for which she claims she was framed, Austrialian Schapelle Corby says she's not giving up the fight.
[hat tip Heretik.]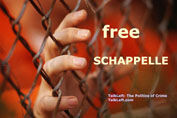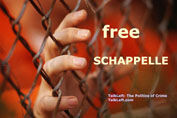 Schapelle Corby has fired her old legal team and assembled a new one.
The coordinator of Schapelle Corby's new legal team, Walter Tonetto, says he is concerned that much of the Corby trial was played out in the media.

Corby yesterday sacked her Indonesian legal team, including the recently hired Jakarta-based lawyer Hotman Paris Hutapea. Her decision came after Perth QC Mark Trowell accused her Indonesian defence team of suggesting the appeal judges could be bribed into overturning her 20-year-sentence.

Ties between the Corby family and the Gold Coast businessman Ron Bakir have also been cut. Dr Tonetto says he will be meeting with Australian officials soon to discuss the Corby case.
More on the new team is here.
(162 words in story) There's More :: Permalink :: Comments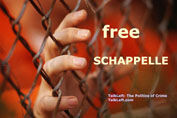 First off, the news today is that Shcapelle has lodged her appeal.
Second, I have received an e-mail from someone close to Schapelle Corby advising that this is now the official site for Schapelle Corby and that the family has placed its trust in Kay Danes, once imprisoned in Laos for a year for allegedly smuggling jewels. Ms. Danes is now working with Schapelle's legal and press team. The family has released this message:
(3 comments, 298 words in story) There's More :: Permalink :: Comments

An Australian baggage handler was arrested today as part of a drug smuggling endeavor, possibly bolstering the "innocent and framed" claim of Schapelle Corby:
NSW Police have arrested a baggage handler at Sydney Airport following an investigation into the transportation of illegal drugs between Sydney and Melbourne on a domestic flight. The man was taken to Mascot police station this morning where he is expected to be charged with hindering a police investigation.

It is understood that the arrest followed an operation at the domestic terminal in February when police intercepted a case allegedly containing cocaine with a street value of $60,000....The incident is not related to the investigation into baggage handlers at the international terminal.

However, it lends credence to claims made by Victorian prison informer John Patrick Ford, who gave evidence at Schapelle Corby's trial in Bali about drugs being transported on domestic flights.
(8 comments, 231 words in story) There's More :: Permalink :: Comments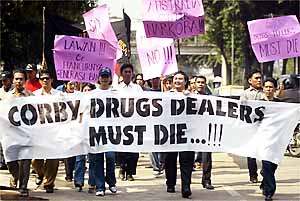 I almost threw up my lunch when I saw this.
Not a dime today, not a dollar tomorrow. We'll be boycotting Bali until the Indonesian courts set Schapelle Corby free.
(20 comments, 541 words in story) There's More :: Permalink :: Comments

Update: Already they backtrack. Now it turns out the substance wasn't dangerous the the Prime Minister is reduced to "but we don't know it wasn't sent by a Schapelle supporter. Why can't he just admit he made an irresponsible comment and apologize?
***********
Schapelle Corby supporters are being blamed for a delivery of an Anthrax type material to the Indonesian Embassy.
Prime Minister John Howard....identified the substance as bacillus - a genus of bacteria that are mostly benign but include bacillus anthracis, which causes anthrax.

Although there was no claim of responsibility, Howard said the timing pointed to a likely link with the Corby case. She was convicted Friday of smuggling nine pounds of marijuana onto the Indonesian island of Bali and sentenced to 20 years in prison.
The timing? That's enough to bring such a serious allegation against those protesting the draconian sentence meted out to Schapelle Corby?
(15 comments, 341 words in story) There's More :: Permalink :: Comments

This Herald Sun article describes the conditions at the prison where Schapelle Corby is housed:
AIDS is rife in the jail as corrupt officials allow drug abuse to run virtually unchecked. Human rights activists estimate that life expectancy in the badly overcrowded jail compound would be between 10 and 15 years.

The toilets in the jail's squalid cells sit directly beside the benches where food is prepared. The jail was built in 1976 for 366 prisoners, but it holds 525.

Corby shares her 5m-wide cell with seven other women. She is forced to wash with only a small bucket and ladle. The untreated water is fetched from a dilapidated well in the prison compound.

Corby's family says the jail food is inedible. It comes around on a big cart -- a bucket of rice which her family says regularly contains stones, dirt and sticks, and a pot of some kind of stew. The pot is encrusted with drying and rotting food.